So here we are again. This it time for new release, last one before going gold. Finally some of the old issues has been tackled and whole game is now more consistent. Let's brake it down on what's new and what's changed.
How To Play
From the main menu you can now access a quick, crash course guide on how to play Dark Gates. This will explain the most common questions about mechanics and what's the end goal. Such guide is a first part of adding more context in the game. While this is purely information for newcomers, second part will include story elements but that's left for version 1.0.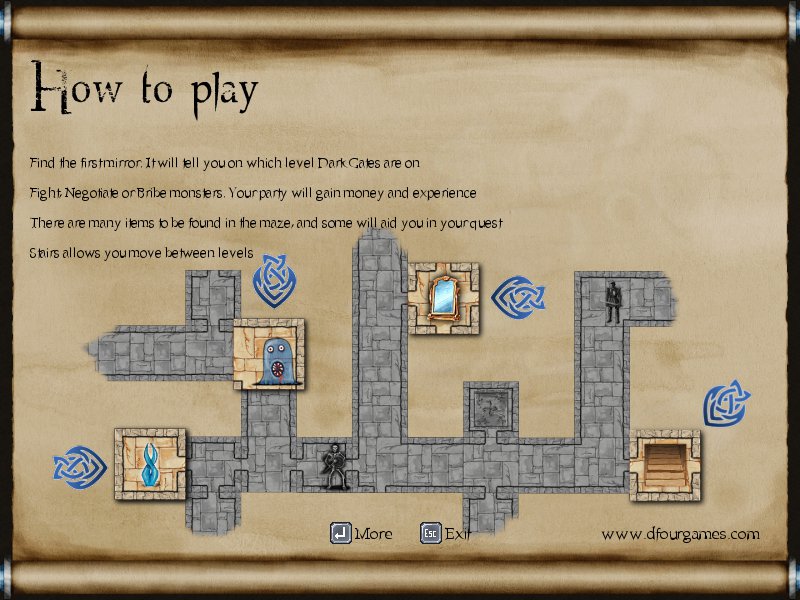 Revamped party selection menu
This is a big change on how you select a team. Grid with heroes avatars allows you for much quicker navigation and more clear selection of heroes. Scroll art assets also has been done from scratch to bring them up to 1080p resolution and to create more unified look with rest of the game. Some repositioning of navigation guides should help as well.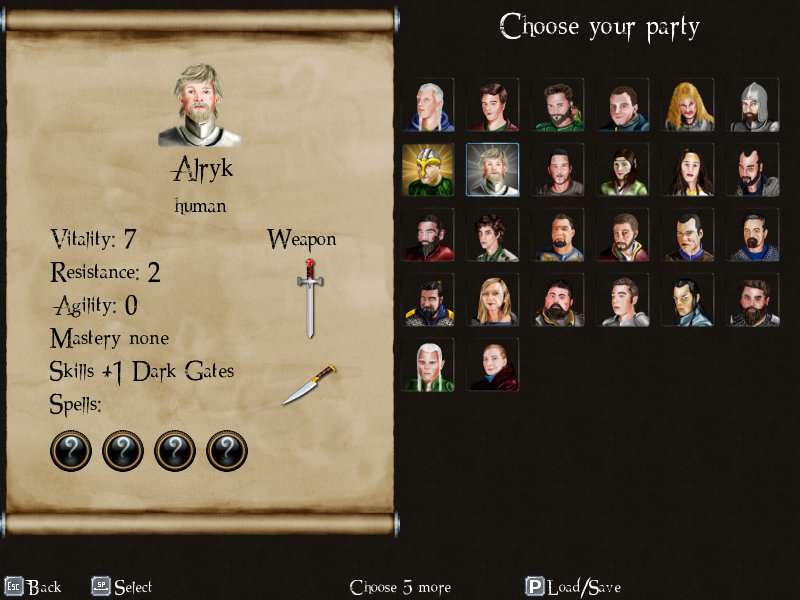 Dark Gates intro music
Błażej Grygiel - composed a Rock Edit version of Dark Gates original score done by Alex Perucci. Both versions you can hear on DFour Games Youtube Channel. You can also hear Rock Edit on the intro of Dark Gates.
Changelog - Release 0.9.0
----------------------------------------------------------------------
New: How to play section to teach about mechanics of the game
New: Dark Gates intro music
Change: revamped party selection menu
Bugfix: Added select button info in party stats